Signs of A Bad Roof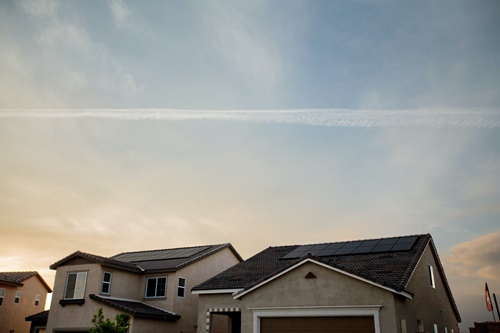 Photo by Vivint Solar on Unsplash
Having a good roof is a necessity.
Even if you just bought a new house with a new roof or have an older home with an older roof, it's important to recognize the warning signs of a bad roof. A bad roof puts your home in danger of water damage, which can be devastating and cost thousands of dollars to fix.
If you suspect that you might have a bad roof, don't wait too long to take action. Here are some signs to look out for.
Moss & Algae
Moss and algae are a telltale sign that water has damaged your roof.
Although some moss is expected to grow on any surface—such as a roof or the outer walls of a home over time—abundant growth of moss and algae can indicate excessive moisture.
Moss or algae can cause structural damage if they grow under the roof. If you're lucky, it may only be necessary to have improved drainage. However, a complete roof replacement might be required if the damage is severe enough.
A Sunken Roof
Roof rot is evident if your roof starts to buckle and sink.
Roof support beams and studs are structurally important and provide a roof with integrity. If they rot, your roof will be less able to protect your home against the elements and water damage.
Water Spots
You may not realize that your roof is rotting until you notice water stains or sinking ceilings. Call a roofer immediately if you see large water stains on your walls or ceilings. A professional can safely inspect your roof to determine if it has succumbed.
Missing Shingles
Storms and other extreme weather can lead to missing or cracked shingles.
Although replacing one or two shingles on your roof is easy, if you have too many missing or cracked shingles or your roof has consistent cracking, it may be necessary to replace the entire roof.
Defective Roofing Materials
When you purchase a new home, you expect everything to be new and of good quality.
So, you would like to think that the shingles on your new home will be durable and last as long as they are advertised. However, certain manufacturers have sold defective roofing materials that perform differently than advertised, compromising the integrity of houses built.
If you find that your roof is made of defective materials, call Rick Bangerter Roofing, and we can replace it as soon as possible.